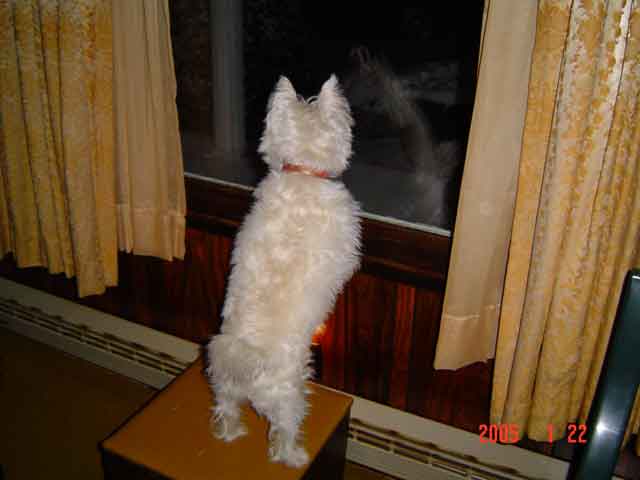 Here's my primary job assignment -- guarding the property.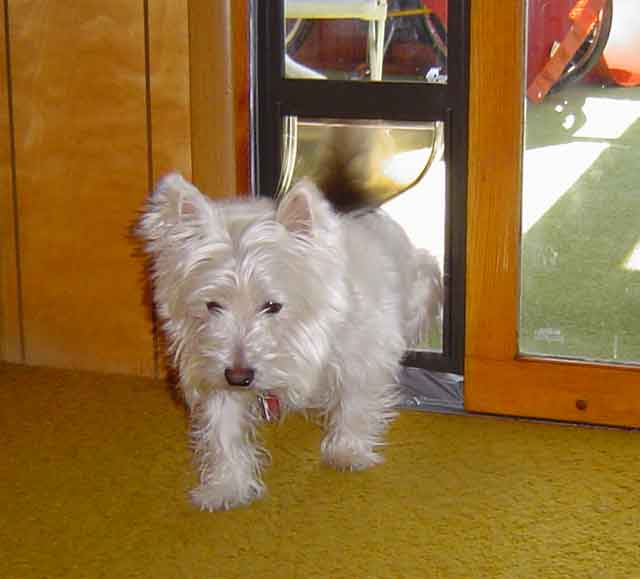 Here I am returning from break. Notice I had a "doggy door" installedfor greater productivity, so I don't have to waste valuable time waiting for some drowsy human to let me in or let me out.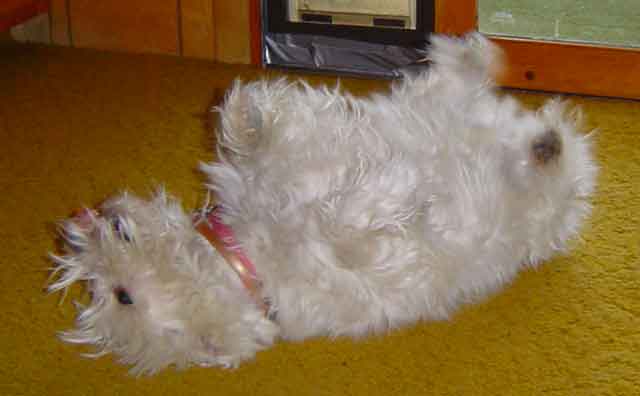 Here I am doing some limbering-up exercises before returning to work.

.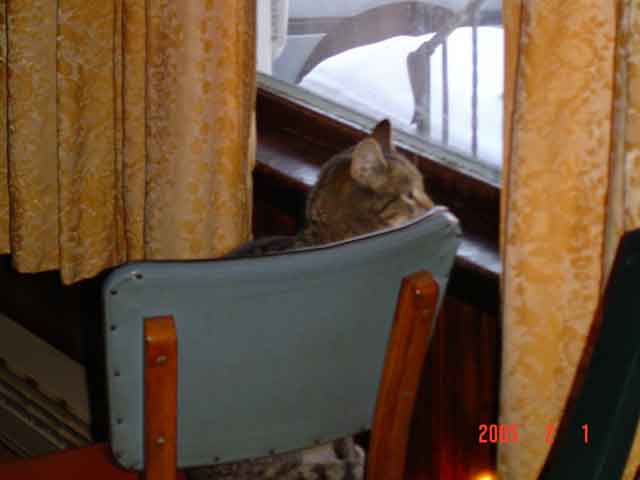 Here is OssieCat, taking over the watchdog duty for me while I am on break. (Let me tell you . . . getting this cat trained wasn't easy. Think about it; how long did it take you, the last time you had to to train a cat to do something useful?)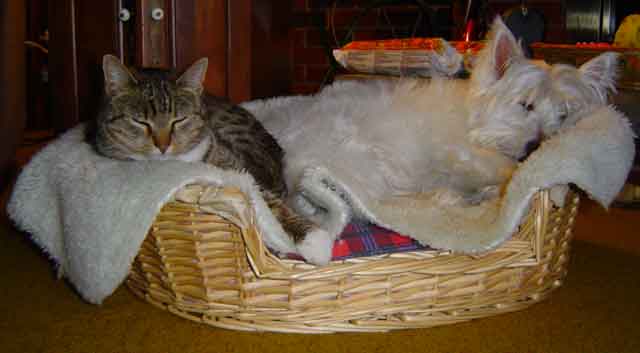 Here is OssieCat and me, getting some much-needed rest at the end of our workday.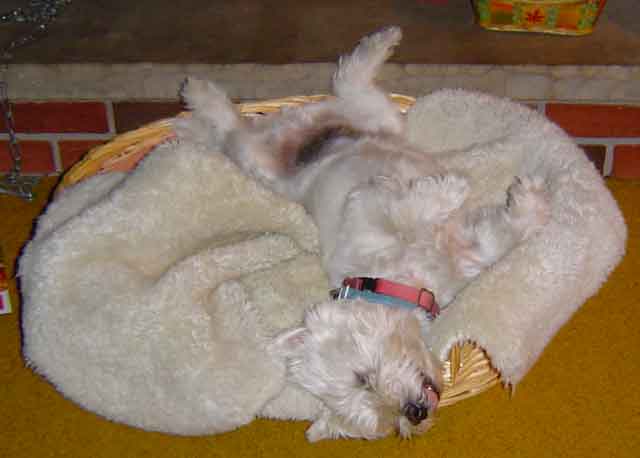 Here I am, after a particularly exhausting day, totally zonked out,.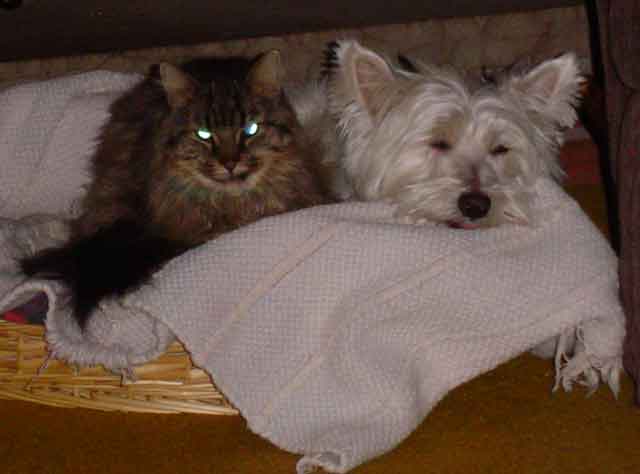 Notice how the other pushy cat, Snickers, has just nonchalantly moved into my sleeping area.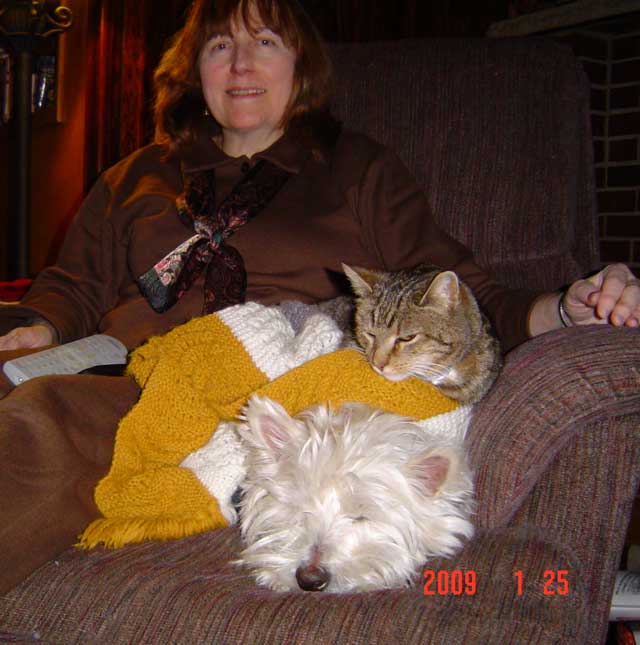 In this business, you have to adjust to pushy people. Notice how I had "staked out" this chair early in the morning for myself -- only to later have the rest of them (literally as you can see) just "pile on top" of me.

By the way, that's my owner Rita.
---

. . This page originated July 2006, modified 1/15/2013 by

JamesRobertIngram.com , Williamsport Pa, Voice Mail 570-322-7597